İlkem
technology
İlkem technology was established in 1996 under the name of Çankaya Bilgi İşlem to operate in the business of vision.
Our marathon, which started with the sale of a small office computer with one person, has been renewed, grown and institutionalized today in parallel with the developments in IT sector which is the most changing sector in the world. Our trademark patented company has been serving for years with TSE (Quality of Service Certificate) ISO 9001-2000 Quality Management Certificate, BILKOD certificate approved by Ministry of Culture and Tourism.
Primitive technology;
In 2000, he continued his activities with İlkem Bilgisayar San.Tic.Ltd.Şti as a project company that produces solutions for software, automation systems, security systems as well as computer sales in a short period of time.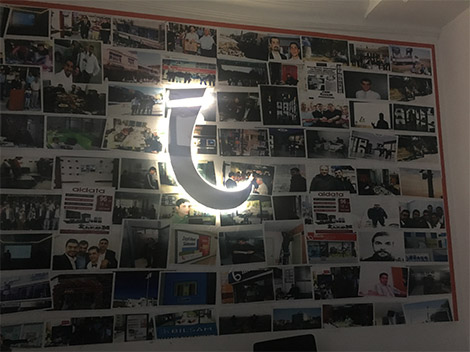 With HBYS (Hospital Information Management Systems) software project, it established automation systems in many hospitals in Batman and surrounding areas. Internet Filtration, Web commercial accounting program and Firewall products in Malatya, Elazığ, Adıyaman, Şanlıurfa, Diyarbakır, Bingol, Mardin, Siirt, Batman, connecting the activities of the district with the establishment. In partnership with BDH-PROBİL, 7 banks in Batman, Siirt, Şırnak, Turkcell, Avea, JTI, Türk Telekom and Burger King locations were provided with 24/7 on-site service. I went to a business partnership with IBM-SERI company and provided 7/24 service.
In 2011, Batman became the first company to sign a Parnery agreement with Microsoft. He has completed serious projects with Batman, Istanbul, Kayseri, Yozgat, Kastamonu, Kars, Ağrı, Bitlis, Mardin, Diyarbakır and Sanliurfa. Became the first company in Batman to sign a partnership agreement with HP in 2012. Within a short period of time, Muş, Van, Bitlis, Şanlıurfa and Hp support in the big projects completed. Our company, which is the address of successes in the information sector, made the best project in Hp's "Competition of Projects" contest which Turkey generally made and carried the winner to Batman.Turkish third place in the sales of intelligent board used in the schools.He received success award from Microsfttan after successful projects in 2012. Batman It continues to serve in institutional projects with its 13-person team consisting of most technical personnel.